Hi friends, how are we?
Oh my goodness, there's just so much to tell you!  From a sold-out show on Friday night, to the album launching last week, to performing in my favourite EVER venue tomorrow, it's all going on.  Let's dive in!
---
Thanks so much to everyone who came out on Friday night to a PACKED album launch in Tutshill.  You were amazing - your support was incredible, you bought the CDs, you drank the booze, you clapped in all the right places, and you looked FABULOUS!  Thanks also to everyone who couldn't make it, but messaged to wish me good luck - you don't know how much I appreciated hearing from you.  Thank you.
Here are some gorgeous pics, taken by my friend Laura.  Andy (husband Andy) was on the case with the 'big camera', so we'll get some more shots very soon...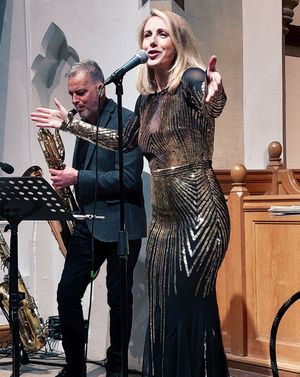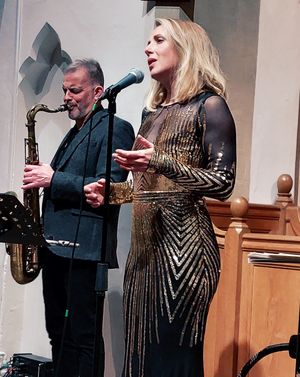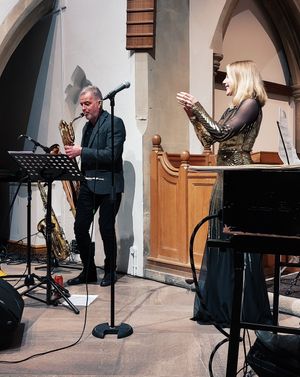 ---
Next, the album!  'It's a Man's World' was released on Friday, and is available almost everywhere.  It's been SO well received, and I just couldn't be happier with the response to it.  If you haven't had a listen yet, you can stream it on Spotify, or buy it either on CD or digitally through my website.  Amazon and iTunes are taking their sweet time, but it should be available on both platforms soon...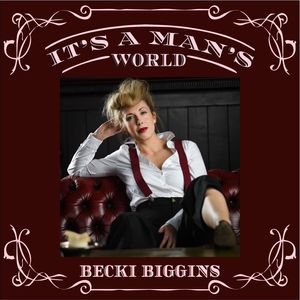 ---
Lastly, I'm performing at my favourite venue TOMORROW!  I'll be at Pizza Express Jazz Club in Soho, London - the doors open at 6.30, and the show starts at 8.  I've been told there are still a handful of tickets available (click here to buy yours), and if you'd like a little Behind The Scenes tour, I've got one right here!  Enjoy!
---
See you on Tuesday, friends!  If you've already listened to the album, and want to let me know what you think, just hit reply and send me an email.  I can't wait to hear from you,
Becki x
Links to socials: