Dear Friends,
Well, here we are - another Friday.  How's your week been?
Mine's getting more and more surreal as the days go on, in a good way!  More on that later.  Let me update you about the past week...
Tickets went on sale for my London and Gloucestershire shows, and they're already selling well, which is ace.  10% of tickets have been sold for London, and a staggering 25% for Gloucestershire, which makes me terrified and chuffed-to-bits in equal measure.  And it means that I need to issue the reminder to get your tickets sooner, rather than later.  Here are the links:
Gloucestershire - November 18th, St. Luke's Church, Tutshill
London - November 22nd, Pizza Express Jazz Club, Soho
I'm also performing at the Royal Oak in Swindon on November 1st, but you don't need to book for that one.  If you buy a ticket for either show, do let me know, so I can look forward to seeing you there!
---
The gigs will mark the release of my album, It's a Man's World, which comes out on Friday November 18th.  The artwork's done, the tracks have been sent off and the CDs (I did a poll, and people still want them!) will be back VERY soon.  When they are, I'll organise a presale so you'll be guaranteed a copy.  I'm doing a really limited run - not sure whether that's a good idea or a bad idea at this stage - but I'm sure that everyone who wants one will get one.
I'll include the artwork, beautifully created by my friend Dan, next week.
---
MY SONG'S BEEN PLAYED ON THE RADIO!  I Almost Took a Lover has been played on BBC Radio Shropshire, BBC Hereford and Worcester, AND BBC Bristol, where I did a live interview on Monday with the lovely Claire Cavanagh.  If you'd like to listen back, just click on here and - this is for the Bristol one - and scroll to 25 minutes.  I had an AWESOME time!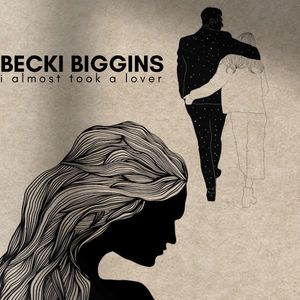 If you've not heard the song yet, you can find it on Spotify, on my website, or the video's on YouTube.   Up to you!
---
And my week's getting lovely, in a weird way, because I've had SO many enquiries, mostly for international shows, which is SO exciting.  I just love travelling with my work, and with the weirdness of the past few years, I've really missed it.  So, keep your fingers crossed that they all come off, and I'll keep you up to date with it all via social media (and this newsletter, which is fast becoming a personal diary, isn't it?  Hope you don't mind...)
And speaking of social media, I'm on all the usual channels, so if you don't follow me, the links are below...
Until next Friday, or until you hit reply and we have a chat, have a great week,
Becki x
P.S. I don't know if you're into this, but I LOVE camping, and I've been asked to appear at the Motorhome & Caravan Show at the NEC this weekend!  Whoop!  I'll be speaking at the Camping and Caravanning Club stand at 2.30 on Saturday and 11.30 on Sunday.  Maybe see you there??  Xx
---
Instagram - www.instagram.com/beckibigginsmusic
TikTok - www.tiktok.com/@beckibigginsmusic
Facebook - www.facebook.com/beckibiggins
YouTube - www.youtube.com/beckibiggins
Spotify - https://open.spotify.com/artist/3S5NFKZwdhimT1XUZ13St5?si=I21bAWZpQ2eMAgQOuMjJxw (there's always one...)