Hi friends, how are we?
This week is a good week.  It's a busy-but-good one, I'm pleased to say.  Tickets for my concert in Tutshill, Gloucestershire, have all but sold out.  There are six left.  SIX!  With a week to go!  Now it's your turn, London - get those tickets for Pizza Express before they're gone.  So, the week...
---
Yep, the big news is that Tutshill next Friday (18th, Release Day) has almost sold out.  I'm pleased, David the Vicar's pleased (it's taking place in our local church, where Andy and I got married), Andy's worrying about logistics, I'm wondering whether we've got enough wine left over from the wedding...  it's all good!  If you want to get in on the release day action, click here.
There are more tickets left for Pizza Express in Soho on Tuesday November 22nd, but not that many...  Pizza Express is my favourite venue to play in the whole world.  When you walk down the cellar steps into the club, you're transported into a different world; it's another time, with red leather seats, dark corners and flowing drinks.  Add a 6-piece band, with brand new horn arrangements from a multi award-winning arranger and some of the best musicians you're going to hear, and the chance for your applause, laughter, screams of adoration etc. to be on a brand new live album.  Phew!  What's not to love?  Book now by clicking here.
---
If you saw my socials yesterday (and there are links below, if not), you'll know that the CDs have arrived.  Whoop!  Some of you keen beans have pre-ordered them already - well done you - and they'll be sent off to hopefully arrive next Friday.  The album cover (below) was designed by my friend Dan Keep, and it's packaged in a minimal cardboard jacket, as the thought of unnecessary plastic makes me feel all yucky.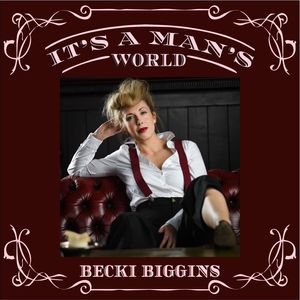 CDs and Digital Downloads can be pre-ordered via my website by clicking here - this is the best way to support me online, btw, as I don't charge myself  distribution costs - and if you'd like to pre-save on Spotify/Deezer, you can do that by clicking here.  Pre-saving really helps, because it means that loads of people will be saving/streaming the album on release day and that, apparently, kicks the Spotify gnomes into life and means they're likely to share the music with other people.  Which is good.
---
In other exciting news, I'm doing a bit of travelling soon.  I'll be off to Poland on December 1st, performing for an incredible Gala dinner for a client-turned-friend, and I CAN'T WAIT!  I'm lucky enough to be able to perform at some utterly beautiful events, from a 90th birthday party last week to a Film Festival in December, and it's part of my job that I don't talk about that much.  I won't bore you with the details, just get ready to see some awesome photos on my socials in the next few weeks and months. 
---
I really hope I'll see you in-person in the next few weeks.  Until then, take care, have a lovely weekend and thanks, as ever, for everything.
Becki x
Links to socials: